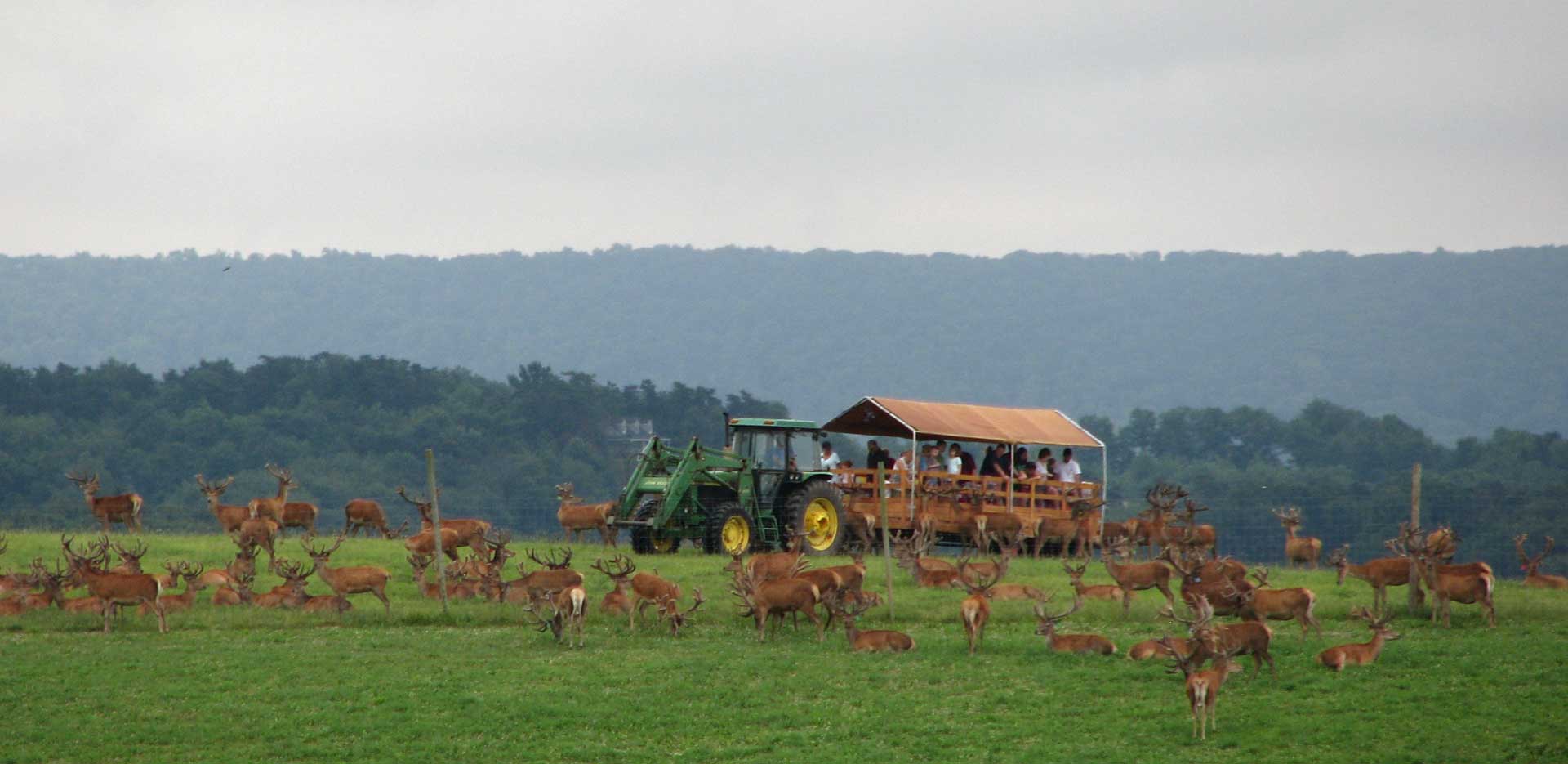 We raise over 400 red deer on our farm near Bloomsburg, Pa. During summer months and early fall, hayride tours guide visitors through over two hundred acres of rolling landscape to hand-feed the deer and snap pictures. It's our goal to make your tour fun, hands-on and educational. 
We are currently doing tours by reservation only, please call to schedule!

Souvenirs such as t-shirts, sweat shirts, hats and antler keychains are available in our shop. Hand-crafted knives, antler chandeliers and various sizes of antler sheds are also available for purchase.
Our gift shop is stocked with various cuts of venison as well as snack products such as jerky and bologna sticks throughout the year. Jerky products are a great gift to give for birthdays or the holiday season.